Travel and Hotel Information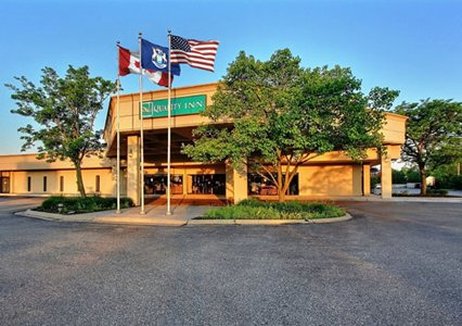 Please Note: Quality Inn, 2537 Rochester Court, Troy Mi 48083. Special room rates ( $65 per night for Midwest students), are available at the Quality Inn (248) 689-7500
(link:
Quality Inn - Troy
)
Other Newer Recommended Hotels-
Drury Inn & Suites
575 W. Big Beaver road
Troy, Michigan 48084
(248) 528-3330
Candlewood Suites
2550 Troy Center Drive
Troy, Michigan 48084
(248)269-6000
Midwest price $78 studio $88 1 Bedroom Suite
​
---
Detroit Metro Airport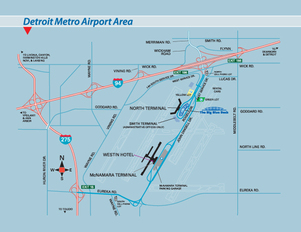 Attendees outside Michigan who fly should arrive at Metro Airport, Detroit (link:
www.metroairport.com
)
---
PROPRIETARY RIGHTS

You acknowledge and agree that all Content available on this Site is protected by copyright, trademark, patent, trade secret, and other proprietary rights and laws. For example, midwestmotorcycletraining.com owns a copyright in the selection, organization, arrangement and enhancement of the Content, as well as in the Content original to itself. Third parties whose Content appears on the Site own the copyright in the Content original to them.

Privacy Policy
MONITORING
When you visit midwestmotorcycletraining.com any product information, we gather and store certain information about your visit. The information that we collect does not personally identify you and cannot be linked back to you unless you decide at to identify yourself. If you are browsing, we may collect the following information: the type of browser and operating system used, the IP address, the date and time you access our site, the number of times you have accessed our site, whether your computer is enabled for Java or cookies, browser language, application and plug-ins, the pages you visit and if you linked to midwestmotorcycletraining.com from another website, the address of that website. We use this information to generate statistics and measure site activity to better provide you with a smooth and efficient experience in using our website.
Term Of Use
ACCEPTANCE OF TERMS THROUGH USE
By accessing or using this Site in any way, including, without limitation, using or downloading any Content, or merely browsing the Site, you agree to and are bound by the Terms of Use. If you do not agree to these Terms of Use please do not use this Site. If you breach any of the Terms of Use, your authorization to use this Site automatically terminates, and any Content downloaded or printed from the Site in violation of the Terms of Use must be immediately destroyed. We reserve the right, at our discretion, to update or revise these Terms of Use. Please check the Terms of Use periodically for changes. Your continued use of this Site following the posting of any changes to the Terms of Use constitutes acceptance of those changes.
e-mail:
termofuse@midwestmotorcycletraining.com