ABOUT US: Midwest Motorcycle training is the center of all you need to know
about riding on the streets. We are located in Michigan.
Midwest Police Motorcycle Training was established in 2008 to provide the highest quality motorcycle training for police and civilian riders worldwide. Midwest prides itself on a core curriculum founded in the late 90's that has always evolved to meet the changing trends in relevant up-to-date motorcycle technology, traffic conditions and rider development for real life riding.

At Midwest Police Motorcycle Training Inc we strive to further knowledge in traffic safety and motor-vehicle operations. Our motorcycle instruction program is derived from the finest professional motorcycle instructors who bring the "reality" of riding into each class. Our classes consist of both low speed (6 mph +/-) and road speed (40 mph +/-) exercises to develop the riders confidence and skill level from the first turn of the key to riding on public roads. Our classes demand precise maneuvering at both low and road speed utilizing the FULL POTENTIAL of each riders individual motorcycle. We teach variations of low-speed torque, road-speed braking, two-up riding, group/partner riding, obstacle climbing, proper road-speed curve negotiation, multiple surface riding/braking, evasive swerves, low speed precision riding, raising a downed 800 pound + motorcycle, and so much more! We offer numerous classes varying from the most basic level of riding to the most advanced. We are one of the few motorcycle training programs in the nation that utilize accident investigation to help us establish field exercises for our courses. Our instructors are certified Police Motor Instructors who train hundreds of hours instructing students and competing in international skills competitions and training seminars.

Doug Wolfe, Head Instructor, formerly Head of MSU Police Motorcycle Training.

Midwest Motorcycle Challenge and Safety Seminar 2018
For Police and Civilians!
August 2,3,4, 2018
Hosted by
Wolverine Harley Davidson
Clinton Township, Michigan
Save the date!



Doug Wolfe, Lead Instructor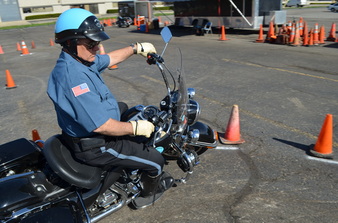 Doug Wolfe is a Retired Police Sergeant with 29 years experience. He is a certified Police Motor Officer and Instructor since the late 90's. Doug Founded the Royal Oak Michigan Police Motorcycle Unit in 1998 and commanded the unit until his retirement. Doug developed Midwest's curriculum in the mid 90's. Doug has competed in the Midwest and Canada in Police Motor Competitions. Doug is known for setting the highest standard for Police and Civilian Motorcycle Training. Doug has trained more than half of the police motor officers in Michigan as well as officers from Wisconsin, Illinois, Wyoming, Florida, New York, Alaska and the FBI Police.

---
Larry Schultz, Instructor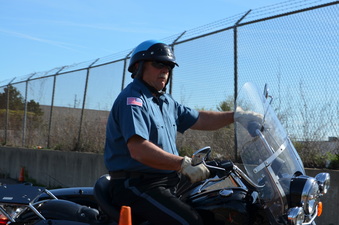 Larry Schultz is a Retired Police Officer with 28 years experience. Larry has been a Motor Officer since 2001 and an Instructor since 2004. Larry founded Troy Michigan Police Department Motor Unit in 2001. Larry has assisted in developing the curriculum for Midwest Police Motorcycle Training INC. Larry has competed in Police Motorcycle Competitions across the Midwest and Canada.
---